Great customer experience (CX) has become the main—and in some cases, the only—driver of differentiation. According to Forbes, 89 percent of companies say CX is the basis for competition within their industry.
Yet it's one thing to say great experiences matter and another thing entirely to demonstrate precisely where and how this focus manifests as customer experience programs. Because superior CX leads to more satisfied, engaged and loyal customers, all organizations should be united around the need to design and implement successful CX-focused initiatives. Too often, however, the difficulties found in demonstrating evidence of tangible business impact from these efforts can make for skepticism that becomes a significant roadblock to progress.
Only by translating the potential benefits of customer experience design into explicit outcomes does it become clear how superior experiences can be a key business value driver, and only then is it possible to get the buy-in (and budget) needed within organizations to ultimately unleash its full financial impact.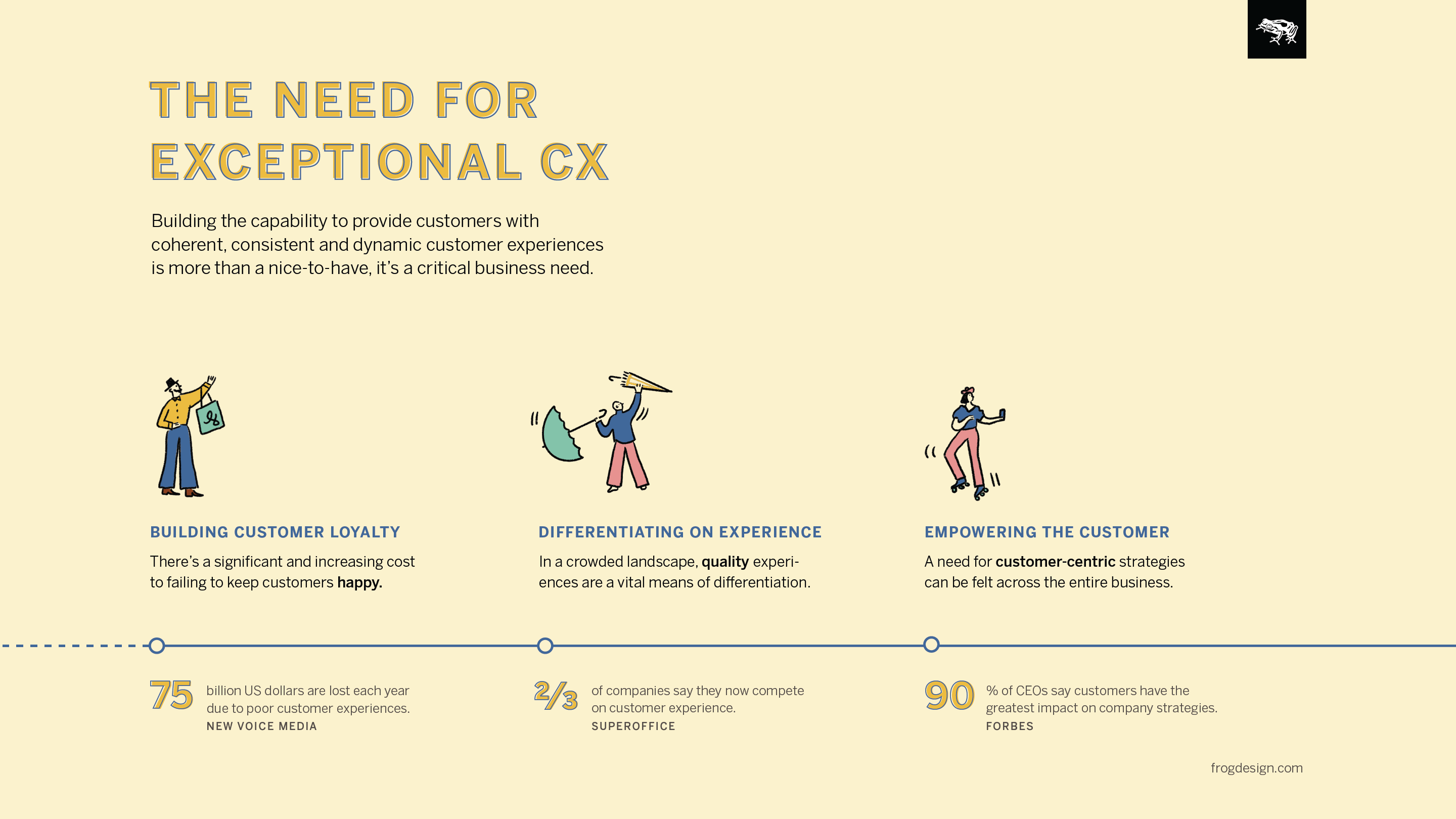 Through demonstrating results, such as pointing to metrics that show how customer experience drives growth and improves customer loyalty, it's possible to change perspectives from seeing CX initiatives as "leaps of faith" to directly connecting these efforts to evidence of competitive advantage.
Customer experience in action: BT
In any business, the definition of what is considered quality CX will only evolve over time. For example, over-the top media services (OTT) have transformed how we consume video content. Years ago, most customers would have been delighted with the prospect of a multi-screen viewing experience, one that made it possible to begin watching something on one device and pick up precisely where they left off on another. Now, this is considered the baseline. Consumers have evolved to expect this feature, and any service that cannot offer it is seen as outdated. Once a standard for experience is raised, any business that wants to stay competitive will soon see there's no turning back—it's time to adapt and up the ante on quality.
Thankfully, there are clear connections between CX initiatives and business impact both short- and long-term. For example, when frog partnered with BT to redesign their complete ecosystem of BT TV products, the team was committed to offering a digital-first experience that was just as intuitive as traditional TV offerings. Following the launch of the redesigned service, measures of customer satisfaction improved dramatically. Net Promoter Score (NPS), a key customer loyalty metric, improved by seven points. BT also experienced an 11 percent drop in dissatisfied customers and a seven percent drop in customers likely to leave BT TV. Not only did BT win awards for the experience-driven design strategy, they made measurable progress toward building sustainable customer loyalty in the process.