The COVID-19 pandemic has left no sector, society, or consumer unchanged, and the wellness category, which has always grown at the speed of trends, is no exception. The pandemic simultaneously deepened consumers' need for wellness on a massive scale while dismantling the gyms, salons, spas, and studios that the category was built upon. This unique collision of forces has fueled one of the category's most rapid and seismic evolutions to date. 
Pre-pandemic was a golden era of expansion for wellness. Between 2015-2017, the wellness category was growing at twice the rate of the global economy, with a 6.4% annual growth rate that ballooned into a $4.5T global market1.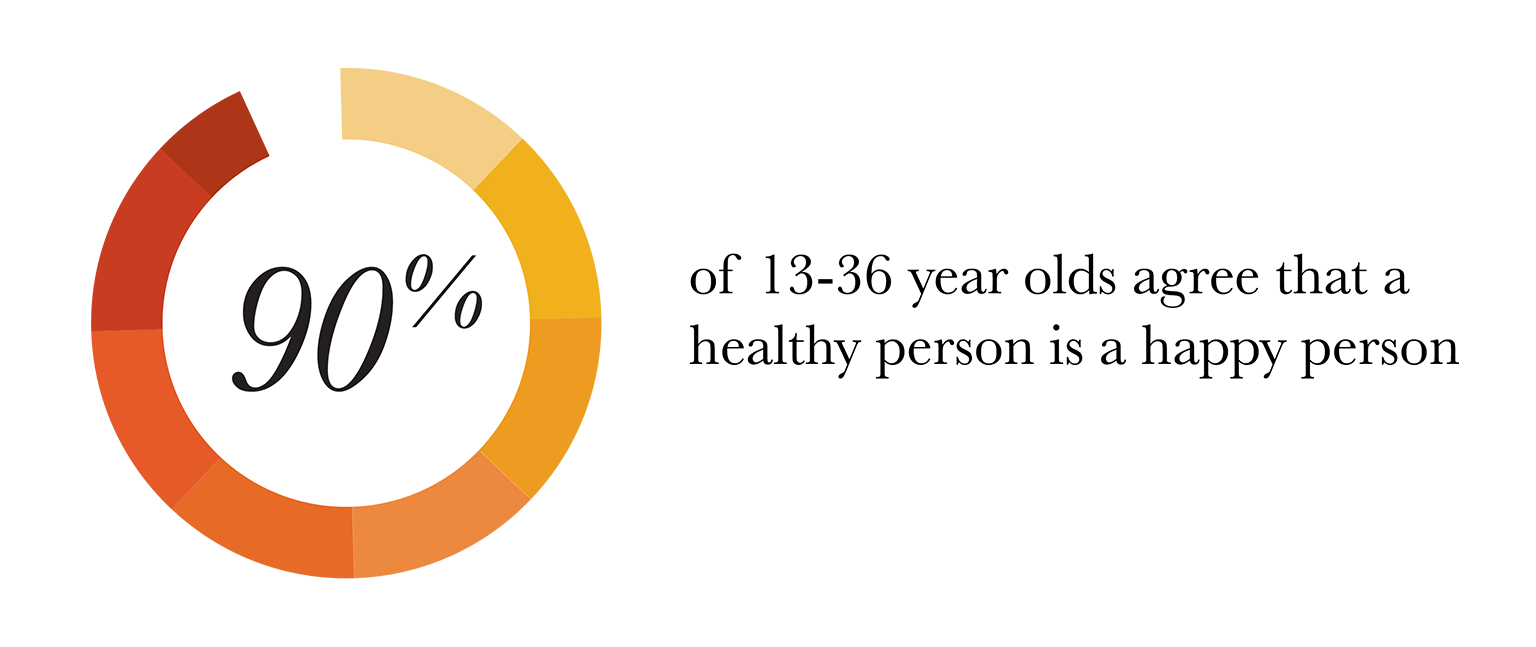 In this expansion, wellness came to represent much more than the absence of disease. A perpetual self-improvement project for the aspirational consumer, the wellness quest was impossible to ignore and hard to resist – but also a tall order to keep up with, demanding constant engagement and continuous levelling-up of investments in time and money. In 2019, 87% of 13-36 year olds had focused on improving an area of their health in the year prior, spending a total $158 billion doing so2. On average, US consumers were investing $155 each month on wellness – a lifetime value of $112k.
Wellness had become an obsessive, yet elusive, aspiration.
Enter COVID-19. Wellness spaces became more of a threat to health and wellbeing than enabler. Pseudo-scientific benefits and spiritual escapism couldn't protect consumers from the contagion, and the pause gave consumers the chance to reevaluate the tangible value and ROI of their more esoteric wellness investments.
This spurred some inevitable and existential questions: Are we more well as a result of all this wellness? What do we let go when nobody's watching? Do we even want to go back to yoga studios? Should we be spending this much on something that hasn't quite delivered what it promised?
We believe the next generation of growth for the category will be driven by a shift from the esoteric to the essential.
Consumers and brands alike are reexamining the elemental foundations of wellness for the here and now (not just for an aspirational future). This is laying new paths to growth that are grounded in universal and essential needs – and pose the category to play an even greater role in more peoples' lives. Said simply: we are focusing on the fundamentals.