The role of 'Trust' in the economy has shifted. With globalization, technology and failure from big institutions, Trust has become more important than ever for business growth and success.
In the old world, consumers were accustomed to placing trust in big institutions purely because of their authority and longevity. The erosion of this institutional trust in recent years has caused a change in attitude towards a more collective trust which places trust in the crowd and the opinions of cohorts.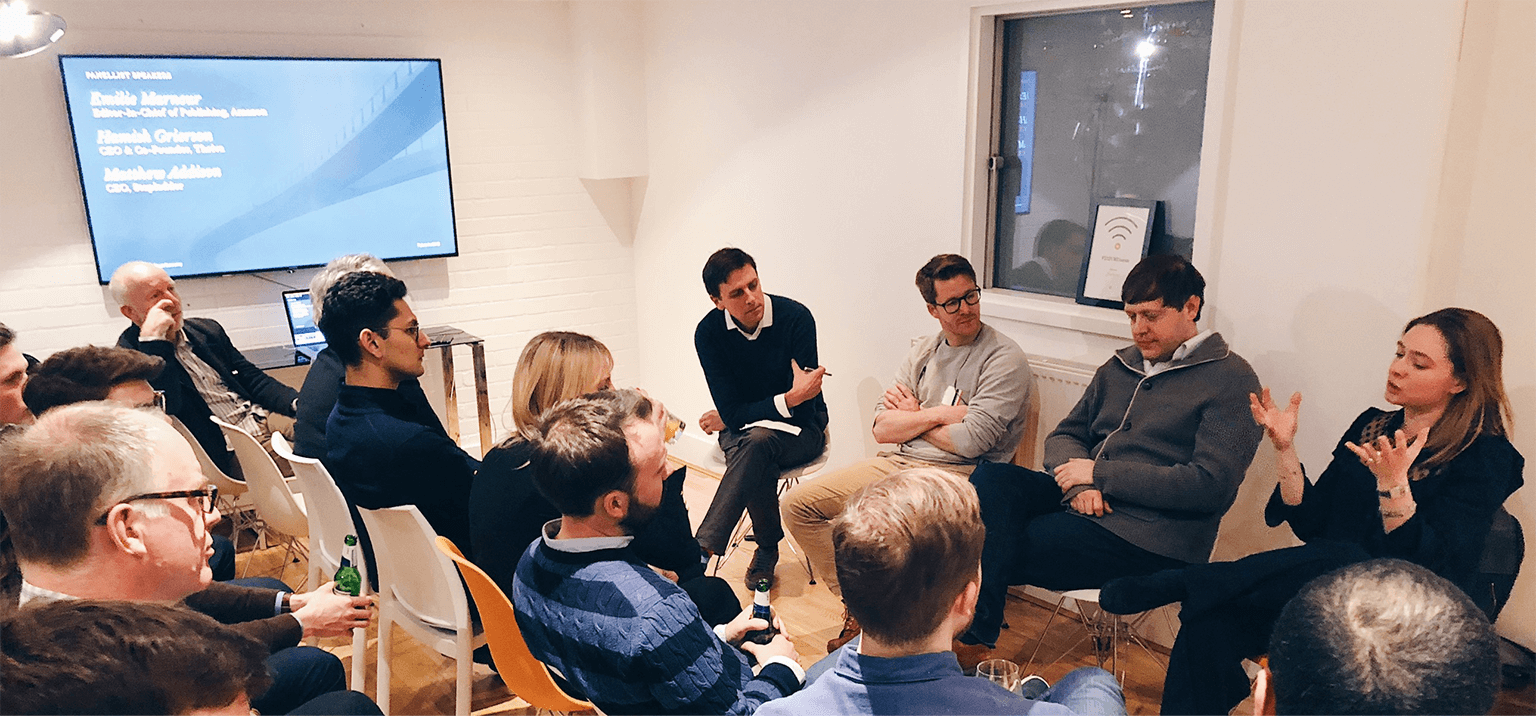 This new world economy is being harnessed by newly launched and established start-ups. We've identified four levers that these successful businesses are using to win in the Trust Economy: Transparency, Customer Centricity, Value Exchange and Purpose.
With our panel of speakers from Thriva, StepLadder and Amazon, we explored how they used these levers to launch, grow and succeed in this new era of the Trust Economy.