This has always resonated with me, but, until recently, I've only really experienced the most superficial of the contexts we use as examples. Now, along with millions of others around the world, I've had a rapid immersion in what it's like to try to complete seemingly simple digital tasks with an impairment.
So what's my impairment? I have a toddler. And for the last couple of months, I've had to work from home with him bouncing off the walls. It's exhausting, alienating and feels career-limiting. How so?
I take part in video calls but I can only hear half of everything that's said because he's shouting about satsumas in my ear or telling me to stop talking. And when I can hear, I can't fully participate because by the time I have found the unmute button, the conversation has moved on. Simple tasks take much longer to complete and I worry that people will think that, because of this quite visible impairment, I'm not committed to or up to the job.
I'm incredibly lucky – for me, this situation is (hopefully) temporary. For many people, challenges like these are permanent. And for many, the current crisis will be making life even more difficult for those experiencing vulnerability.
But as organisations start to look again to the future, I'm hopeful that this first-hand experience of vulnerability will bring new focus on the need for everyone to have access to digital products, tools and services.
To understand vulnerability you first need to understand your users' context
We talk a lot about how anyone can be a 'vulnerable customer' at different times, and that we should think about vulnerability as a context rather than a segment. This is the basis for our inclusive design philosophy: anyone can be a 'vulnerable customer', so let's design with that in mind. Now more than ever access – for everyone – to digital services is a core need.
The notion of 'vulnerable customers' as a segment can help organisations offer protection and additional care for people who need it. But it can be an unwelcome label that is used to exclude really relevant voices from the design process.
Let's face it, organisations are frequently short on time and budget. Trying to do the right thing for their core target customers, they often seek to actively exclude 'vulnerable customers' from user research. There's a perception that their needs are too different, that accommodating their needs will blow the project out and result in a service that has been compromised. But listening to the voices of people in vulnerable situations leads to a better result for everyone.
Example: designing for the financially vulnerable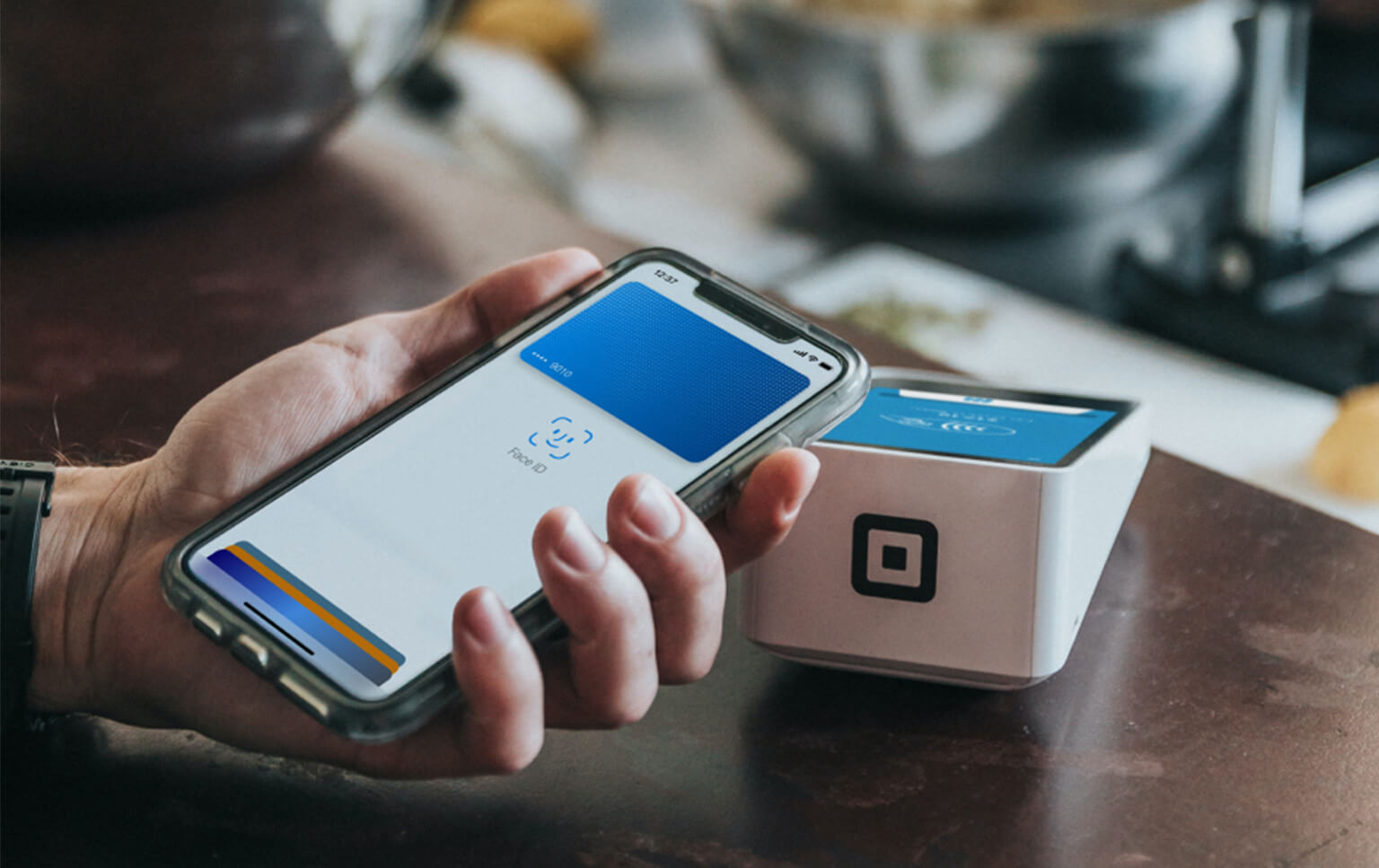 When working with a credit card company to design out missed payments, we spoke to a broad range of people who had all missed at least one credit card payment in the last 12 months. But it was the people with poor financial literacy, issues with debt and a lower propensity to use digital tools who became the most influential throughout our design process.
To make sure we were designing for these voices, we included research participants who expressed a lack of confidence in dealing with financial services or had currently and/or previously struggled with debt. We also recruited people who manage their finances through a range of channels – including telephone, in branch, mobile app and online – to ensure we weren't only designing within a digital bubble.
We ran semi-structured interviews where we invited participants to explore different scenarios. The stories that emerged demonstrated a lack of understanding of how credit cards work, and the emotional impact of that confusion. Critically, this lack of understanding was shared across most of the participants: all our participants had experienced moments of vulnerability. For example, one had chosen to skip a credit card payment in order to pay a more critical bill, but had not fully understood the impact of that decision. The anxiety and financial impact of this choice had long-term repercussions.
If we hadn't listened to these voices, we would have missed a big part of the story and only designed half a solution.
By cultivating a more fluid understanding of what makes us vulnerable, and then applying the principles of inclusive design to accommodate those vulnerabilities, we can design more people into our products and services.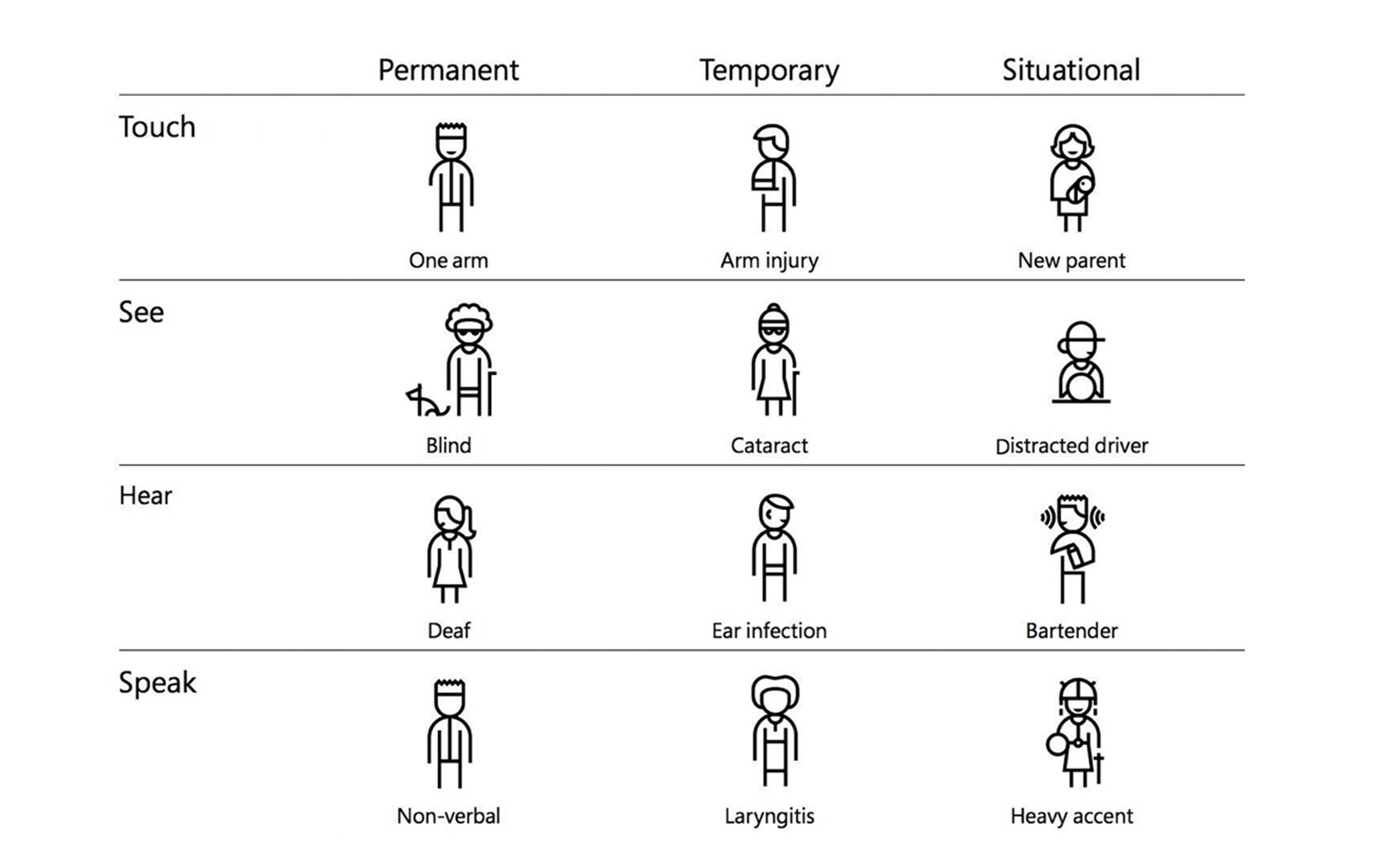 Vulnerability is varied; designing for it isn't
As vulnerability is contextual, we need to be constantly revisiting our definition of a 'vulnerable person' and be hyper-aware of our changing context.
Around 10% of the UK population struggle with anxiety every day, but almost everyone struggles with it some days. At the moment that figure is higher than ever.
In the weeks after lockdown began, one in five Ipsos respondents said they were worried about mental illness, primarily anxiety. It comes as no surprise that when we're shut off from our friends and family, trapped at home, with uncertainty about our health, food supplies, job security and the economy at large, more of us than usual are expressing mental health concerns.
By being conscious of the way people with anxiety experience digital tools and services, we can make informed choices about how we design: to ease rather than add to the mental load we're carrying.
To this end, we've started including "design for anxious minds" as a design principle on recent projects. What does this mean in practice?
Give people time to complete tasks
Make it easy to find important information
Reduce ambiguity
Offer support
Allow people to fix mistakes
And most importantly, think about the different contexts people are experiencing when they're trying to use your service.
Is inclusive design really a priority right now?
I started out by saying that I was hopeful this shared global experience will help kickstart an inclusive design revolution. But as many organisations are struggling to keep their heads above water, is this really a priority?
I'd say yes. Lockdown has caused a surge in people needing access to digital tools and services. And they need them to be stable, simple and easy to understand. By taking an inclusive design approach, organisations can design more people into their businesses, at a time when that might make the difference between staying afloat or not.
Inclusivity goes beyond vulnerability
It's not just lockdown that's forcing people to look at how design can be exclusive. In the weeks since George Floyd's murder, many people and organisations have suddenly woken up to the inequality of the world we live in. Whether you look at the statistics or listen to people's stories, it's impossible to ignore the evidence: our world is designed to meet the needs of a privileged few. This has to change.
We're using this time to revisit how we do inclusive design, because we're just as guilty for not thinking about it in the context of systemic racism. We recognise that it goes further than just access, and it's about more than just vulnerability. So we're updating our inclusive design principles to help get us there.
Inclusive design demands us to design for the full range of people in a target audience – not just the 'middle ground' or a narrow view of the real customer.
Ultimately, we don't just want to use our products and services, we want to love them. And this is where inclusive design goes beyond designing for access, to designing for belonging.
Where to start?
It's easy to say that you should be thinking about the different contexts your customers might find themselves in, but it can feel overwhelming. If you'd like some ideas for how to get started, our Design for Vulnerability site has some essential provocations and a set of rich personas we created from our research last year.
We've also developed Cards for Humanity as a resource to help teams design for a broad set of needs. Cards for Humanity is an online card game that is designed to help you test your products, services and concepts from a diverse range of perspectives and to build empathy in your teams.
As a final note, inclusive design isn't just about your customers. As we all adjust to new ways of working it's equally important that we design inclusive organisations that keep all our colleagues safe, but also supported and motivated.
How do we design a work environment that works for everyone? Does your current remote set up work for everyone? Getting a fresh perspective on your current ways of working can help. If you'd like to chat about running an inclusivity audit or a workshop with Cards for Humanity, please get in touch.