By Chirryl-Lee Ryan, Director of Experience at Idean New York
AR and VR are expected to grow into a $108 billion market by 2021, which means investing in immersive experience is smart business. As infrastructure becomes more sophisticated, processing becomes more powerful, and machine learning gets smarter, immersive technologies have the potential to spark endless new points of interaction that will be more useful, engaging, and scalable than ever before.
While there's a lot of hype about immersive experience, general purpose application of immersive technology is in its infancy. Immersive experience has become synonymous with three mysterious digital platforms: VR, AR, and MR (that, and gimmicky marketing resulting in monster-hunting stampedes). The truth is the silver bullet for making meaningful immersive experiences is still up for grabs.
Put simply, immersive experiences are constructed environments that use sensory stimulation to 'feel real'. Immersive experiences aren't always digital, but immersive technologies are great experiential amplifiers. Like science fiction come to life, Virtual Reality (VR) accesses digital worlds you 'step' into, Augmented Reality (AR) creates digital layers over the top of the real world, and Mixed Reality (MR) is a combination of the two.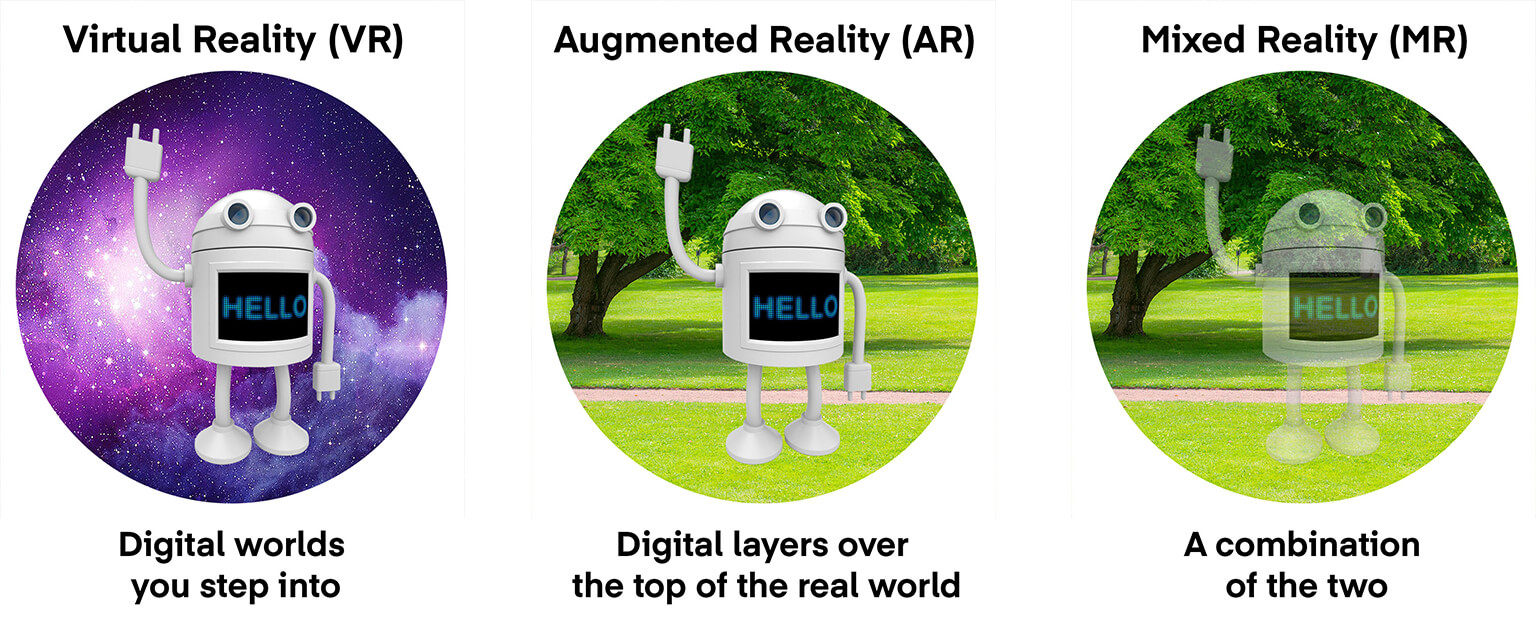 Yesterday's sci-fi is today's reality
As anyone who grew up watching Star Wars, Star Trek, or even Black Mirror will attest, science fiction is an incredible tool for driving interest in how technology can improve our lives. Back in 1992 The Lawnmower Man made VR mainstream through the story of a scientist who uses VR to aid the development of his mentally-disabled brother's mind (with scary unintended outcomes!).
Because humans have a habit of making things just because we can, we need to be mindful that our fantasies aren't the only basis for what we make. Although immersive technologies have been around for 50 years (the first head-mounted VR display was created in 1968 by computer scientist Ivan Sutherland), we are only beginning to understand how to make them feasible—and more importantly, purposeful.
There are some standout examples across industries. Surgical Theatre created a VR visualization platform which is advancing neurosurgery and is being used by top academic hospitals such as UCLA, NYU, Mayo Clinic, Mount Sinai, and Stanford.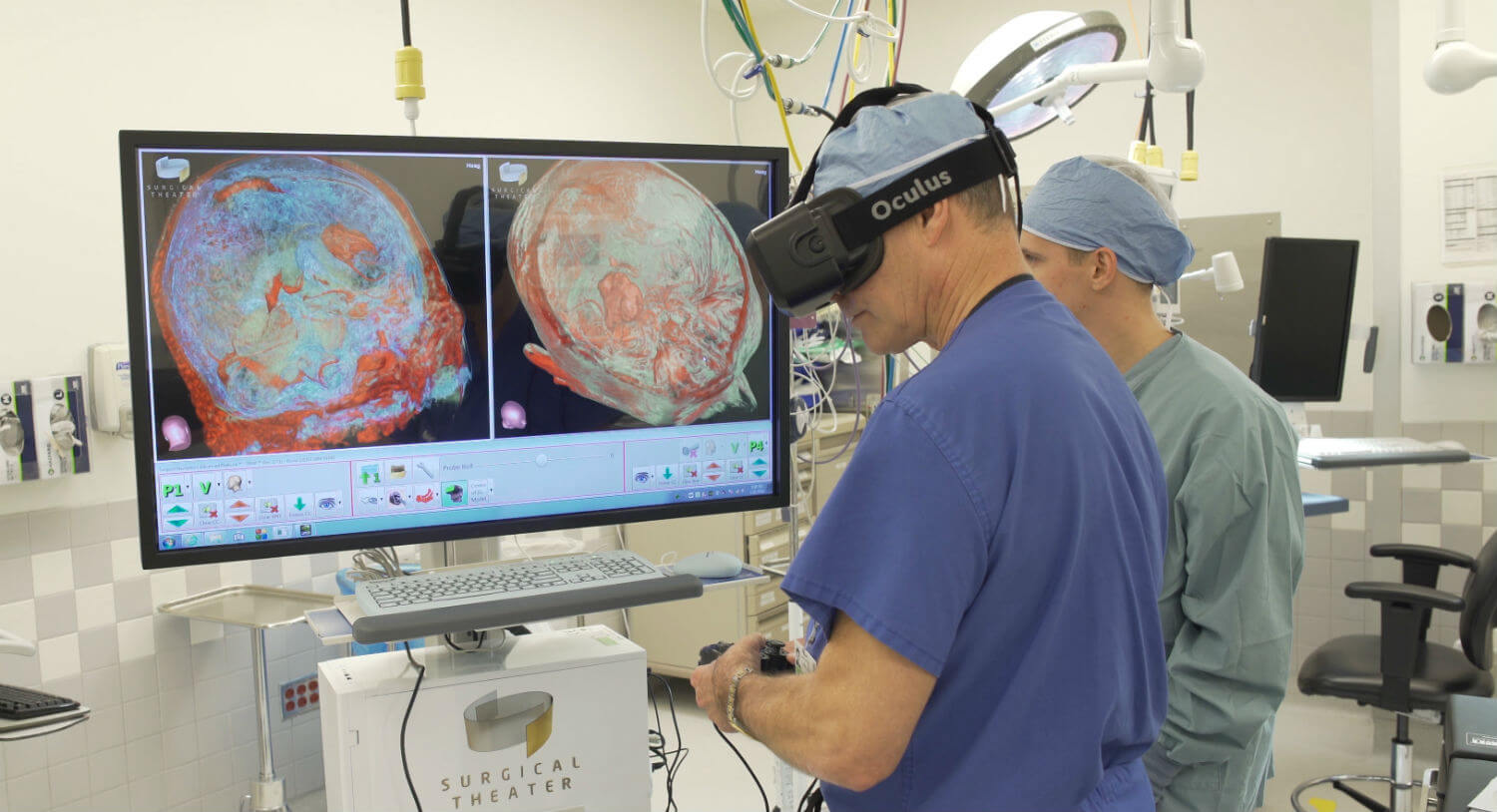 Credit: Surgical Theatre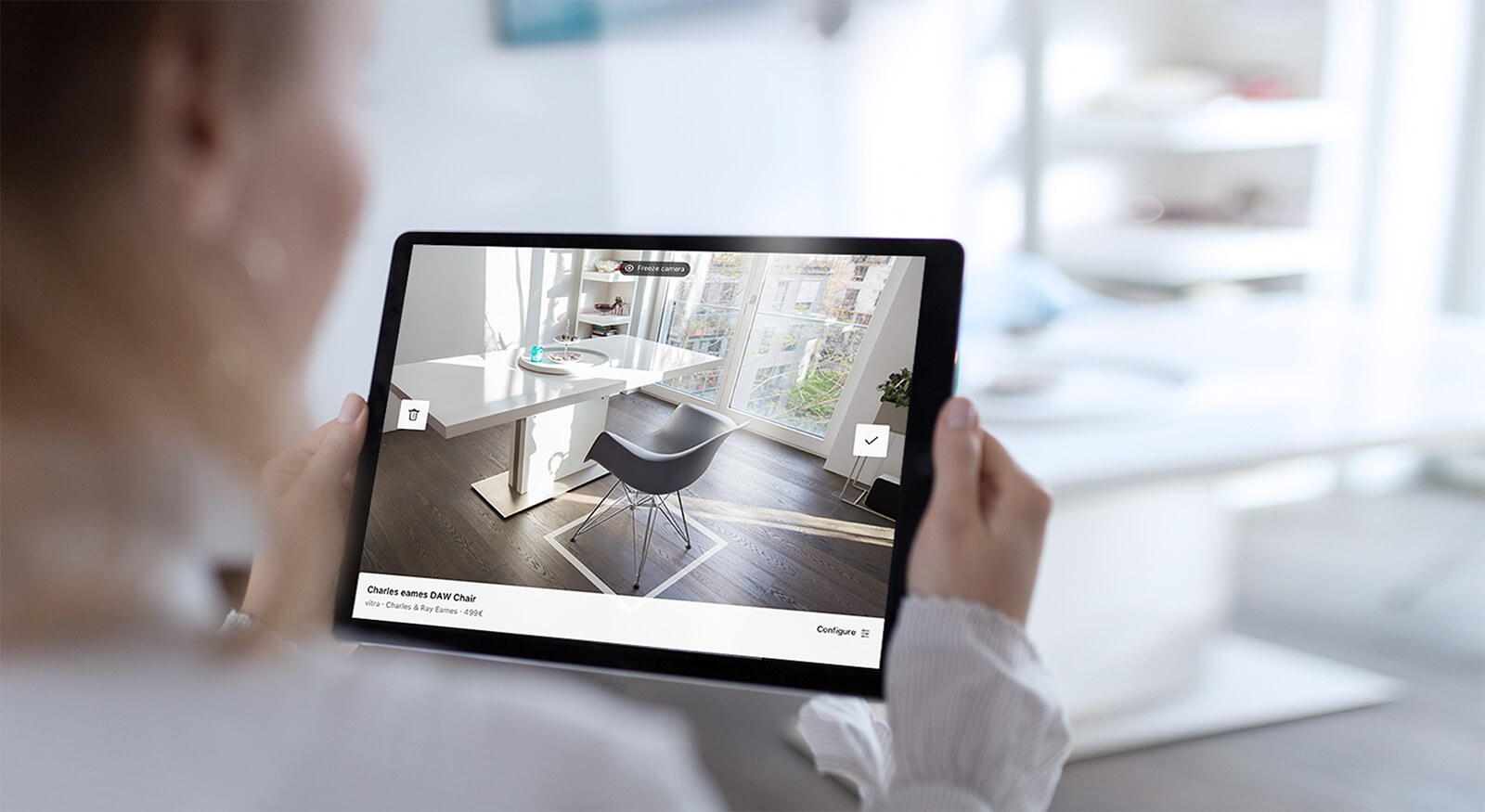 Credit: RoomAR
Human centered immersive experiences
At Idean, we take a human centered approach to everything we do, and designing for immersive experience is no exception. It's critical to observe people in the context that is being designed for to understand behavior and develop a full view of human needs. This evidence helps determine if immersive technology is right for the context—which is exactly what we did for our recent RoomAR project.
Idean and RoomAR partnered to bridge the gap between humans, spaces, and technology via a layered immersive experience where real and digital worlds blend using AR. The RoomAR application allows customers to place furniture directly into their spaces using a smartphone, tablet, or data glasses, instead of going to a retail showroom, looking at a printed catalog, or visiting a website.
Immersive technologies have the potential to connect digital and real world in more meaningful ways than ever before—but it's critical to consider context, implications, and ethics. When used with a lack of understanding—or for the wrong reasons—immersive technologies pose the risk of failure, or worse: physical, psychological, cultural, or environmental damage.