If you could have one superpower, what would it be? While being able to fly or travel through time would be amazing – there's one superpower already within us that can even be more powerful: empathy.
Empathy matters to everyone, all over the world. In our personal lives, it allows us to have rich, healthy relationships with friends and family. In a professional setting, as leaders and managers of employee and client relationships, empathy is even more crucial.
Both employees and leaders often forget that in 2018's fast-paced world of future-focused technology, we are humans who fundamentally need to feel connected and understood. Collaboration, teamwork, feedback, direction are all abilities that are improved with practicing active empathy. But how do we make sure to practice this way of thinking?
At Idean, we crafted a new, specific curriculum Idean Design Academy – Empathy Intensive that addresses these needs. At the Empathy Intensive, we take a deep dive into empathy and how we can strengthen this skill. Over two days, participants examine their own biases and participate in hands-on workshops with tools to discover their empathy gaps and how they can improve them.

We spoke with Michelle Trudo, Director of the Idean Design Academy, about the value of empathy
Why is empathy so important for us as industry leaders?
Our current political and social environments are seeing failures with emerging technology, partly because they lack what we call "true empathy." We see bad customer service, poor product design, and user data being leveraged and sold without consent. This affects not only our client-customer relationships, but it also impacts our businesses' bottom line.
With the development of autonomous vehicles and AI, technology is advancing in a way that has led us to lack customer trust and empathy for people. More and more designers and businesses are thinking about building a better future state of mind, and this means.
How is the Idean Design Academy addressing this need?
Many of our participants are making a massive culture shift in their organization to bring design thinking and user experience design into the engineering fold. This is hard work and can be frustrating. Idean Design Academy wants to enable our participants with design education, design leadership, and meet them where they are.
The Academy brings together organizations and leaders who can share their challenges and success stories. We are creating a community for dialogues around design transformation. We want our participants to know that Idean can be a trusted partner on their design transformation journey.
What can we do to add empathy to our strategic toolkit?
We need to design experiences that draw upon guided beliefs that shape our behaviors, not just opinions and preferences.
At work, people are collectively seeking more empathy from their employers. Employees want to be engaged, create meaningful work and be a part of something. Employers are faced with billions of dollars in lost productivity due to the lack of empathy. And so, leadership can no longer afford to not listen to employees. Learning how to be an active listener is the most essential skill for leaders.
"Being an active, empathetic listener means turning off all the chatter in your brain and bringing awareness to our own biases that get in the way of learning about a person."
Michelle Trudo — Director of Idean Design Academy
Is empathy something that can be learned or is it only inherent?
Both. As humans, we have empathy built in, but we have to learn how to use and flex the muscle. Which is good news because empathy is actually a hard skill, not a soft skill. Empathy is scalable, and we can all learn from it.
What kind of empathy skills do Academy participants learn at the workshop?
On Day 1, participants work on a personal level and bring awareness to their emotional responses. We practice identifying our own emotional responses and find out that our emotions are attached to personal biases and judgments.
Biases and judgments get in the way of our ability to practice true empathy. By becoming aware of our biases, we give ourselves the opportunity to become active listeners, where we let the conversation lead itself, rather than steering the conversation. Our emotional responses, biases, and judgment are from our deep guiding beliefs, which are the personal principles that determine how we respond and make decisions.
On Day 2, participants identify their aspirations, leadership goals, and ways to bring empathy into their workplace with teams. We begin to determine when guiding beliefs can serve as a source of strength or understand when they can be a weakness.
We use practical exercises to break down what it means to be an empathetic leader. That you can show vulnerability and humanity to your team and colleagues. Understanding team members – and their clients – is a beneficial way for leaders to help shape and support a team's purpose. A great leader can use empathy to understand their team, drive productivity, and create experiences and products that customers love.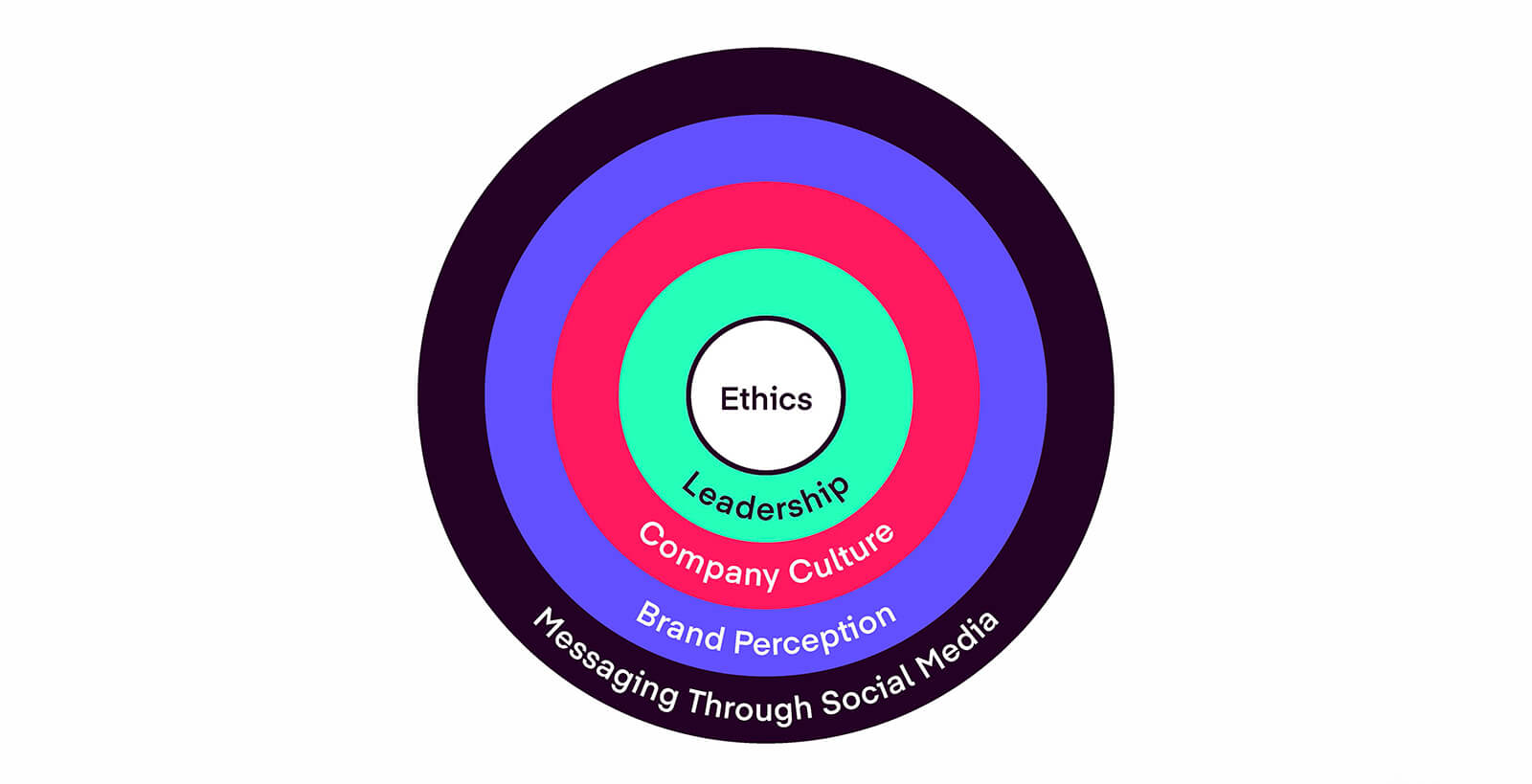 Applying empathy starts with you. You have to be an effective leader who is listening to your team, contributing to your organizational culture because it's a reflection of your brand and messaging that goes out, and is seen by your users.
How will these skills help them in their lives, businesses – with their colleagues or with their clients?
Empathy is a new superpower that is truly scalable and evergreen. Empathy can be applied to our family conversations, business, customers and employees or co-workers. It has to be practiced with a clear intention because practicing true empathy is hard work, but the outcome is invaluable.
Whether you need to understand your customers guiding beliefs, your employees or other business leaders, applying empathy will enable you to connect at a deeper level and understanding of why human behaviors and emotions are part of our daily experiences.
---
Join the next Empathy Intensive this fall
Sign up to receive information about Idean Design Academy courses in San Francisco, New York, Chicago, and London this fall: