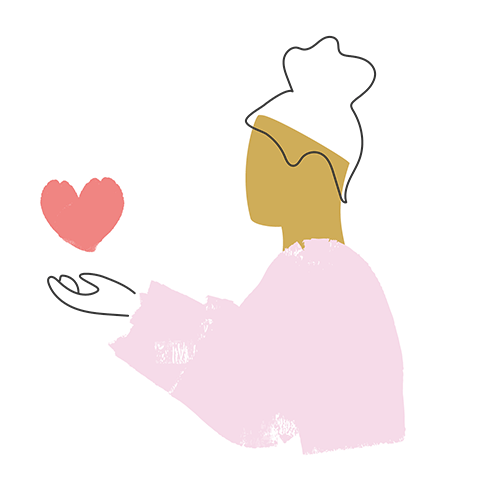 Modeling behavior is an effective way to bring empathy into a project. Be intentional with your energy and words when with your team. Good behavior is contagious. A project manager has the opportunity to build an empathetic team culture.
For example, one of our PMs stayed late with his team surprising them with a takeout dinner. The team told me, "It inspired us to jump in on each other's work with a spirit of mutual service." By doing a little extra, this project manager set the mood of the evening to – let's be collaborative and helpful. Staying late with your team and ordering a meal may seem like a minor way to support project success. However it's these small moments that lead to a harmonious and trusting team environment.
In an article on Harvard Business Review, author Annie McKee reflected on the power of modeling:
"This is not to say that all positive emotions are good all the time or that you should never express negative emotions. The point is that the leader's emotions are highly infectious."
Tip: Remember, how you show up matters. Your team takes cues from you. You can shift energy, and potentially the project outcome, by being positive and modeling the behavior you'd like to see.
It comes with practice
Like learning any new skill, it's important to note that empathy takes practice. Some work situations may feel more charged, but rest assured, it gets more comfortable with the right mindset.
I had a situation where I didn't embrace these mindsets with not-so-great results. I thought I was listening to my team member, but he did not feel that way. I was more focused on deliverables, numbers, and Project Manager logistics. As a result, his attitude shifted negatively, which not only stressed out the team, and it affected our work quality. It took our productivity down by 50% for almost two weeks.
Eventually, we talked it through and were able to move forward, but we could have avoided the tension and wasted time if I was actively practicing the empathetic mindsets.
Conclusion
We all want to see successful projects: work that we can be proud of, a happy client, and a team that feels valued.
We know that project management planning skills are important, but when paired with empathy, we have a recipe for more impact, more meaning, and less stress. My colleague summed it up well: "even with the same people involved, you could get an unhealthy team with an unempathetic project manager."
I invite you to experiment with these mindsets to see if this magic ingredient can bring greater results to your projects. If you try any of this, send me a note – I'd love to hear your story!