By now you've surely heard of Warby Parker, Glossier, Blue Apron, and Birchbox. Maybe you were even surprised by the $1B acquisition of Dollar Shave Club by Unilever. Yet, these companies all have one thing in common: they have set a new standard in consumer expectations that has changed the way we shop for everyday items, leaving traditional CPG players scratching their heads and trying to figure out what they should do next to offset the risk these new entrants pose to the traditional CPG business and sales models.
But before we dive headlong into what this means and how the emergence of these "born digital" models will impact the future of the this space, we must first give a clear definition of what the often-overused term actually means in the context of CPG brands.
At Fahrenheit 212, we often joke that D2C is like teenage sex… All the major brands are talking about, everyone wants to be doing it, but even those who are, probably aren't doing it all that well. So, what does D2C actually mean and how can CPG brands leverage the power of strategy to do a better job of understanding and meeting the needs of a consumer who demands a more seamless and omnichannel brand experience?
Defining D2C
Most jump immediately to think about how to sell directly to the end consumer. In essence, cutting out the middleman, and keeping a larger share of the margins in-house. While this approach is relevant, it is a fairly short sighted definition for, and understanding of, what D2C should mean.
Instead, we prefer to think of D2C through the lens of creating a more intimate, inspiring, and aspirational connection to the end consumer. Yes, a sales channel that allows a consumer to purchase directly from the brand might be a relevant part of this strategy, but a true D2C strategy needs to deliver an intuitive, seamless, multi-channel, user-centric experience; one that consumers are increasingly expecting.
So, how does a legacy CPG brand embrace a new D2C business model to engage the omni shopper without cannibalizing sales from their brick-and-mortar retail partners?
From Frenemy to Wingman
When done right, D2C supports the retail sales channel and vice versa. It's not about being a competitive channel, it's about actively creating a symbiotic relationship.
The winds of change in consumer purchase habits and behavior are undeniable – over a third of consumers report purchasing products directly from a brand manufacturer's website in the last year. But despite this growth, traditional in-store retail is still dominant. Brick and mortar stores still account for nearly $3T of $3.4T, or almost 90% of retail sales in the US. The opportunity is to create a reason for an in-store shopper to have a direct relationship with a brand.
In an effort to create a more direct connection with consumers, Kimberly Clark launched the Huggies Reward Club to attract and educate new parents. Parents can submit or upload receipts for the purchase of Huggies products to earn points that can be redeemed across a variety of retail locations (many of which also carry Huggies products). In launching this initiative, Huggies not only helps drive consumers to their retail partners and creates a direct connection with their end consumer, but is also able to collect valuable data on the other types of products parents are buying. Furthermore, through the branded website, Huggies enables consumers to buy directly, fulfilled by retail partners. This eliminates any fear of cannibalization and, more importantly, allows Huggies to sell direct to consumers without the need to build the back-end infrastructure required to do so.
Sephora's newest retail concept is a brick-and-mortar connected boutique that creates a disruptive shopping experience via interactive in-store tablets, phone-charging stations and a selfie mirror. Equipped with a digital catalog and discovery tablets, consumers can shop with both physical and digital baskets to help shoppers explore coveted beauty looks and experiment with new products enabling them to pick up any cosmetics they need in store, and sign up for easy repeat online orders. Sephora "Flash" recognizes that consumers are likely to replenish products directly online, but that they often prefer to trial the products in-person. By bridging the physical-digital divide, Sephora enables consumers to re-order their makeup directly through the brand, while at the same time creating a differentiated in-store experience that activates consumers.
Different, Not Cheaper
If CPG brands want to establish a more direct connection with their end consumer, they will need a deliberate strategy around product and business model. If the approach leads with a cheaper place to buy the same product, it becomes a race to the bottom. All this does is train consumers into bargain-seeking behaviors you'd just as soon eliminate.
The reality in the CPG space is that a D2C sales model has the potential to create significant channel conflict. While this may be true, the D2C strategy will have significant impact on how a direct offering will impact channel partners.
Yet channel conflict can be avoided if companies focus on strategies and approaches that are focused on introducing D2C products/services that activate new consumer to the category, instead of stealing sales away from existing retail channel partners.
Through "Nike ID" consumers can customize every aspect of their sneaker buying experience. Users can personalize the color, sole type, and even fabric weave to get a truly one-of-a-kind sneaker that reflects their personal style. Not only has this D2C model fostered a cult following among sneaker aficionados, it has significantly impacted Nike's bottom line. Today, "Nike ID" generates $250m in revenues, representing 22% of total revenue. The channel is growing at a rate of 30% per year, cementing brand loyalty for years to come.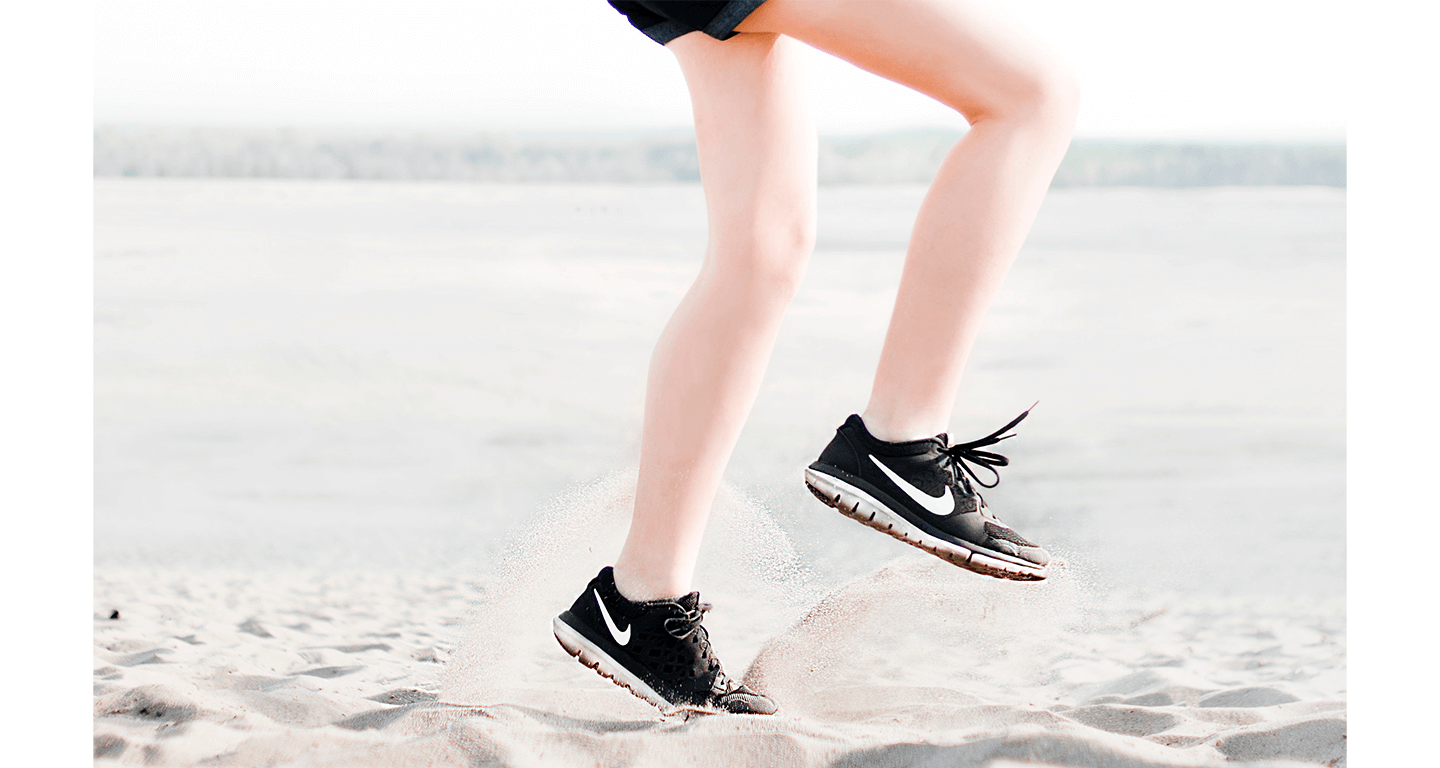 From Studio 7042 on Pexels
Diageo, the world's largest producer of spirits wanted to develop a direct-to-consumer play that didn't disrupt or cannibalize sales from their traditional retail channel. As a result, they launched the Johnnie Walker MyEdition platform that allowed consumers to personalize a premium blended whiskey and even have the bottle laser engraved with a special note for the recipient. By leveraging the growing trend of mass customization, Diageo was able to go direct to consumer by creating a offering that their retail distribution network couldn't feasibly provide, while enticing new consumers to the whisky category that might not have otherwise considered the spirit.
Create Unique Reasons to Engage
Give consumers a reason to engage with the brand through unique content, education, or community. Creating an online channel alone is not enough. Brands need to provide unique content and use the space to establish dialogue and build loyalty with their consumers.
Perhaps one of the most iconic American brands, Harley Davidson has a cadre of brand loyalists. (Can you think of any other brand logo you regularly see tattooed on consumers?) Yet after the 2008 financial crisis, the motorcycle industry fell off a cliff. Riders are aging, and new riders are replacing them. Long known as a manufacturing powerhouse, the brand dramatically shifted its strategy away from building bikes, toward building riders. Not only has the brand built out a formidable presence on social media, but it has also launched a rider development program where new-to-category riders can earn their license at HD dealerships nationwide. To get to the heart of patriotic pride often associated with the brand, active service military personnel and emergency first responders can even get their license for free.
Amplify the Brand
D2C is the one channel where all aspects of the brand are under your control. It is here that you can create an entire ecosystem of brand immersion and ensure that brand values shine through.
One of the fantastic things about the digital world is that it's just you and your consumer. Brands have the responsibility to make the most of this opportunity. From the online presence to transactional ordering or collecting data, each touch point needs to embody the brand look, feel, and values. So, whether it's a mobile phone app, Facebook community, or Snap Chat filter, if it doesn't feel like your brand it's a missed opportunity.
Patagonia recognizes that sustainability and environmental impact are two things its consumer base cares about. In launching "Worn Wear" Patagonia offers the ability to send in used gear to be 'upcycled' or repaired. The D2C program embodies the values of the brand while incentivizing consumers to engage directly with the company. To date, over a million articles of clothing have been upcycled, which reinforces brand loyalty and continues dialogue with consumers who otherwise might have moved on to another brand.
Free People, the young, hip, California-based brand, understands their consumer and more importantly how their consumers want to engage with the brand. The FP Me platform is a digital style community that integrates with FreePeople.com, allowing consumers to create their own personalized profiles, like products, and share their own personal style with other members of the community. Users can even enter the name of a product and see community generated styling and pairing suggestions. By understanding how their consumers want to engage, Free People has created a unique community and has built an engagement model that not only excites consumers, but also enables the brand to collect valuable data about what consumers want and like.
Embrace the Petri Dish
D2C becomes a testing lab to get deeper insight from consumers, to gain feedback on new products, and to validate new strategies.
Shelf space and merchandising can be an expensive and risky bet for untested/unproven products. With product development cycles that can range from 18-36 months before a consumer could purchase in-store, CPG brands have embraced D2C in order to de-risk new product innovations and gain valuable consumer data and insights. Many brands are now launching new products online through D2C channels before rolling them out to traditional brick and mortar stores. This strategy builds confidence in the product market fit and allows brands to be more focused in which products 'earn' valuable shelf space.
Coca-Cola is perhaps one of the most iconic brands out there today. Based on the simple insight that consumers often make their own blends when filling up a cup at the soda fountain, Coke launched Coke Freestyle, a unique soda fountain that enables consumers to mix and match more flavors to make their own personalized drink each and every time.
Freestyle not only lets the customer get exactly what they want every time, it allows the company to collect data on what consumers are drinking without having to invest in a single pour from a traditional fountain. This strategy creates a unique and memorable experience for the consumer, while creating a dataset that allows Coca-Cola to de-risk new product innovation by better understanding how consumer preferences are changing in near real time; essentially crowdsourced innovation.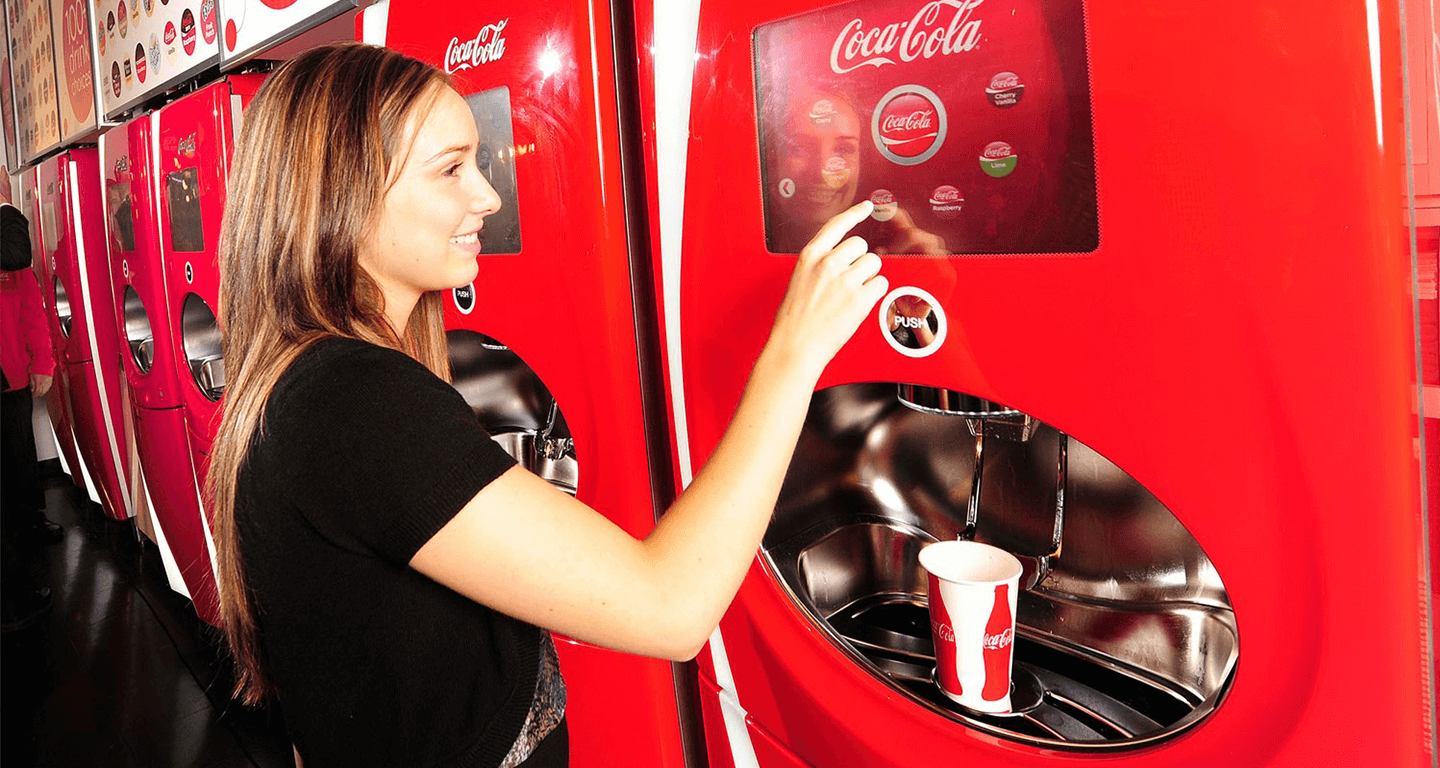 Dominos' "Pizza Mogul" is the perfect example of a brand turning consumers into sales reps and brand evangelists. The brand established a platform with three simple instructions, create, share and earn. Through the platform, Domino's was able to crowdsource topping combinations, and even shared between $.25 and $3.70 for each specialty pie sold with the 'inventor.' This rapid prototyping method enabled Dominos to market test a wider variety of pizza combos, and create a unique and memorable experience for brand enthusiasts.
Make it Special
With the rise of flexible manufacturing and mass customization, brands can now serve consumers in a way that feels personal and customized to 'my unique preferences.' Today's consumer no longer has patience for products that seem 'one size fits all.' Instead, they're looking for the things they buy to directly represent their preferences.
Wisconsin-based engine manufacturer Evinrude realized that, for many of their consumers, their boat was an extension of who they are and how they want to be seen. Yet in the motorsport category, products are sold through dealers, require professional installation, and have traditionally come in a rather bland set of color options (mostly black, white, or grey).
To better serve their customers' unique styles, Evinrude launched a line of customized panels and wraps that can be easily swapped out on their premium E-TEC G2 line of motors, allowing owners to tailor the look of their engine to match their boat's color scheme and their own unique personalities – everything from patriotic stars and stripes to urban camouflage.
"Just Right" customized dog food from Purina lets pet owners tailor a special dog food blend to their dog's unique nutritional needs and taste preferences. Owners can even upload a pic of their pooch for the label and have it shipped to their door. Purina is creating brand loyalty while building a database of customers and pet food preferences they can leverage at scale down the road.
As manufacturers consider D2C strategies to increase consumer loyalty and improve their bottom line, it's important to remember that D2C is not redistributing slices of the pie– it's making a bigger pie and making consumers feel more excited about eating the pie at the same time. So, whether it's investing in a unique online experience, generating content, or offering custom or collector products online, a D2C strategy is successful when instead of competing with retail channels, it creates and reinforces multi-channel benefits.