More stores will close this year than in 2007/2008, as traditional retailers continue to struggle to adapt to a new reality of ecommerce. What they don't know is that there is a silent superpower gathering dust in their armouries: Click & Collect
Underestimated, assumed to be 'just a delivery channel', tucked away as a dirty secret that no one should see, it shies away from its unfulfilled potential.
Retailers repeatedly install small and poorly-lit desks at the back of stores, forcing customers to endure an up-down-walk-around system and are then shoved a delivery package across the counter as if it were some kind of dystopian post office rather than an in-store experience.
And yet – for traditional retailers, Click & Collect is the only true instance of online and offline living together in (relative) harmony, allowing them to compete with online in a way that they have a right to win. The smartest physical retailers are beginning to uncover the power at their fingertips, experimenting with ways to convert Click & Collect from the lazy and flat delivery channel it is today, to a pointed commercial tool that breathes fresh life back into consumer experience.
How should traditional retailers unleash the superpower that is Click & Collect?
Commercial Lever #1: Using Click & Collect to drive trust
It's an old trick: use Click & Collect as a way to drive footfall into store, then maximize the time consumers spend in store finding the Click & Collect desk, because the longer they stay (read: dwell time), the more they tend to spend.
The real-life customers we spoke to made it abundantly clear that they know exactly why retailers do this: "They make me walk past things that will catch my eye or baskets of things that are easy to pick up – basically they make more money from me once I'm there."
"Time in store = money" is a blunt tool, missing out a key component: it is quality time in store which leads to the elusive long and productive customer relationships driving the all-important metric: lifetime value.
It's often assumed that Click & Collect is a choice driven solely by convenience, but this ignores larger themes of control and reassurance. Indeed, choosing to compete on convenience results in a race to the bottom, creating a dialogue which inevitably leads to customer disappointment, no matter how much effort is put in to meet accelerating expectations.
So retailers must find ways to add different kinds of value. The secret here lies – surprise, surprise – in understanding your customer and their mission. Once retailers know that your purchase is part of a broader 'getting ready for my summer holiday' or 'scrambling to get to a wedding tomorrow', they begin to uncover adjacent customer needs.
And so this reveals a whole host of product, service and experience cross-sell opportunities to change the game on in-store experience, capturing value that already exists elsewhere for the customer and directing more of it to them.
In turn they become a trusted partner, not just a commoditised solution, with potential to generate a relationship far more valuable than the small uplift we see from dragging customers around our five-level megastores today.
Idea: Micro Click & Collect activates Store as Destination
Building respectful experiences today gives retailers permission to drive greater transformation in the future.
Though big box retail today is essentially just customer-facing warehouses, technology will enable the model to flip: the majority of the stock will live backstage. With single numbers of products remaining on the shopfloor, transforming it into more of a showroom experience, a phoenix-like 'Micro Click & Collect' rises from the dust.
Click & Collect from the changing room for different sizes, colours or complementary pieces – but also as you peruse the range from the champagne bar. Try things on in a mood-respective fitting room, before swinging by for a twenty minute blow dry included in your beauty subscription on your way out for the evening.
Relentlessly squeezing consumer and commercial value out of each minute in store means that brands that have historically had to fight to drive footfall become destinations in their own right.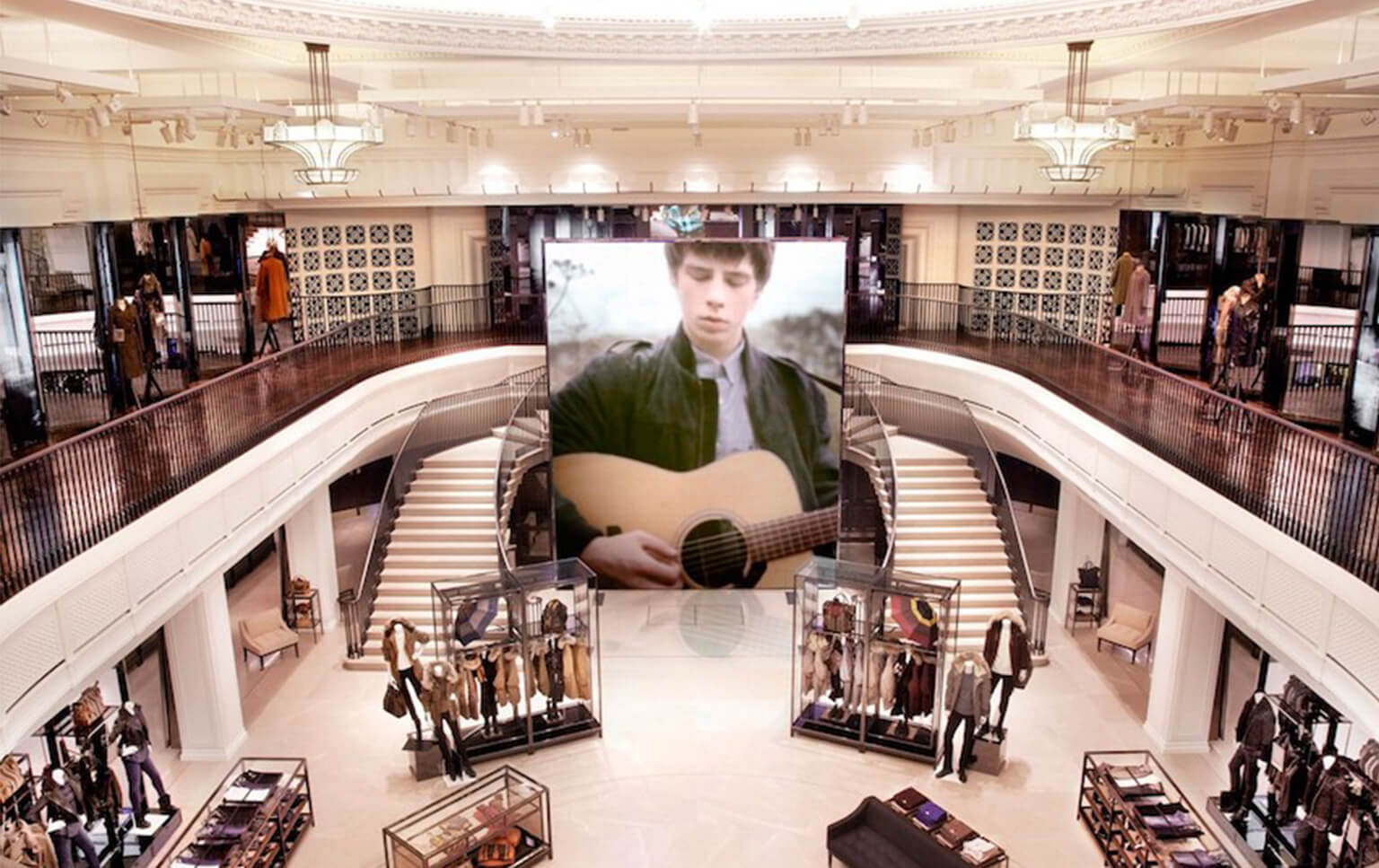 Commercial Lever #2: Use Click & Collect to drive certainty
If Click & Collect is not a convenience mechanism, what is it for?
Only in talking to customers did we begin to understand: "When buying shoes, I always order three different sizes. I try them all on straight away – they don't make it easy to do that, I have to stumble around the desk – and return the ones that don't fit straight away."
Customers are using Click & Collect as a guarantee, a tool for control – I know you will have the size I need because I ask you in advance. This is exciting – strange existing behaviours and hacks are surefire signs of opportunities to innovate.
But there's another side to this coin: "I take my package home to try things on – the changing room mirrors in the shop aren't friendly, it's a lot of hassle to get undressed, and I'm just not comfortable."
This is troubling news from a consumer and commercial perspective, as both parties must wait to see if the purchase was a success. The retailer is as in the dark as the consumer, with items counted as sold despite knowing that a high proportion will be returned at some point.
Moreover, once the customer exits the store, any opportunity to impact the purchase decision is lost as are any value-add experiences or services which make a purchase memorable.
With combined consumer and commercial pain evident, the opportunity for innovation is ripe.
Idea: Click & Collect opens up stores with no limits
Solving for the fitting room experience isn't a new challenge for retailers – and to focus on that would miss a greater commercial opportunity for new growth.
The spirit of Click & Collect means that businesses live and breathe far beyond the walls of their current physical estate – retailers can install mini-manifestations where customers needs them most.
One could imagine Click & Collect outposts at train stations, hotels or airports, enabling consumers to use the control of Click & Collect to solve for those last minute travel panics of finding the perfect swimwear or dress for a special occasion.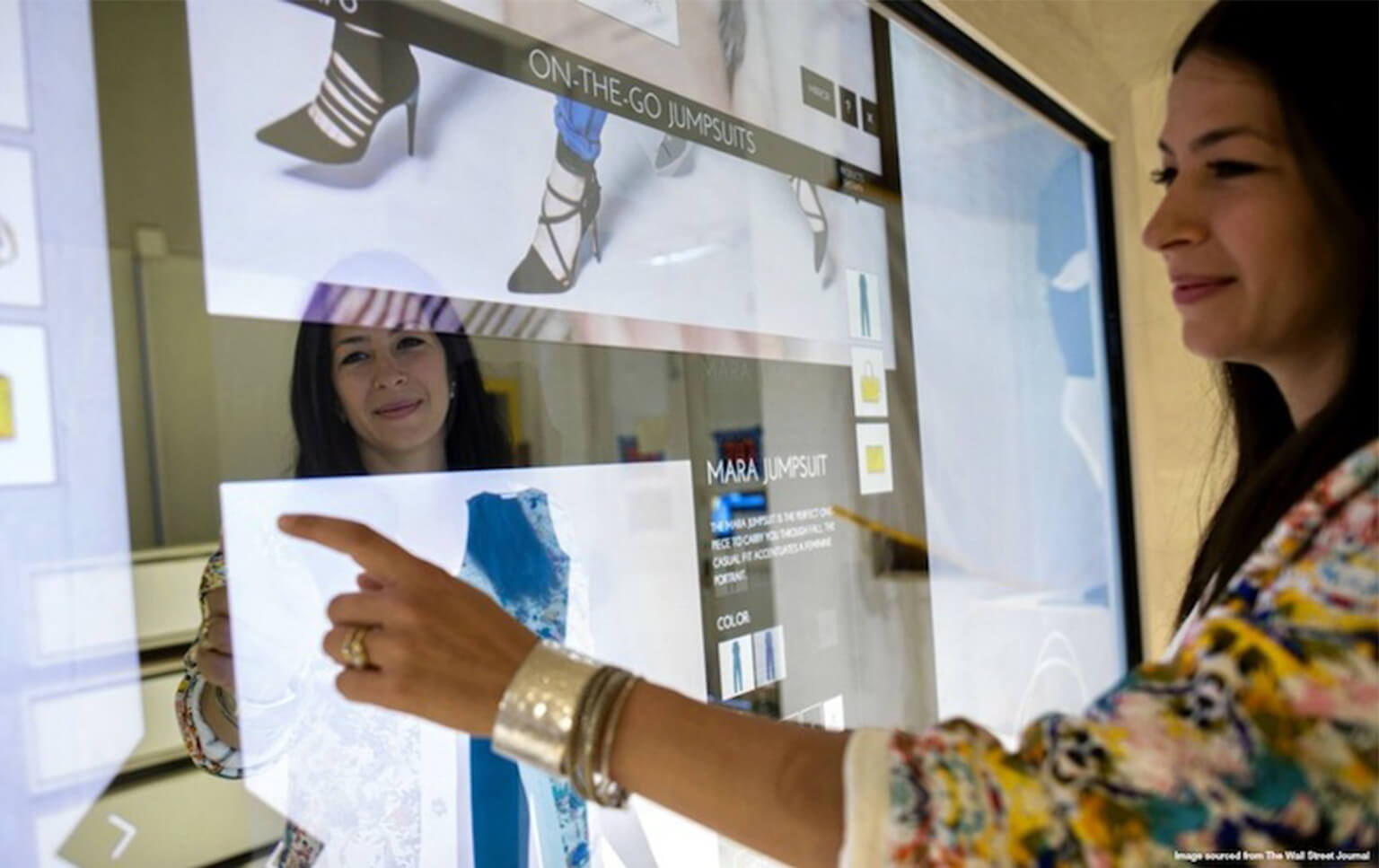 Commercial Lever #3: Use Click & Collect to experiment with new business models
What most people get wrong at this moment is designing experiences for experiences' sake, neglecting the opportunity to experiment with fundamentally new business models.
To get somewhere interesting, we have to talk to customers beyond our category, far outside of our current business model, to uncover interesting new dimensions that we might be able to tackle with our core strengths.
Let's take a subscription service, for example, Birchbox, a monthly beauty box with an estimated churn rate of just under 10%.
What are their customers' gripes?
"At first it was really exciting to get to try out new make up every month – a little gift to myself – but now my drawers are overflowing with charcoal deodorant and I've got enough liquid eyeliner to last me twenty-five years."
As online-only companies heralded brand new business models like this one, Brick and Mortar retailers struggled to keep up with the shift. Click & Collect is a way to flip that dynamic – retailers have the opportunity to take the years of learnings from these new businesses and apply them back to their own strengths (including physical footprint) by way of adding real competitive insulation.
Idea: Click & Collect changes the game on subscription services
Back to a beauty subscriptions: acknowledging the consumer need for exploration and the desire to treat oneself, an interesting 'build' on this concept emerges for physical retailers.
With the ability to deliver not only products, but in-person services and experiences, they can breathe life into the subscription – bundling all of the above is compelling for the consumer and commercially.
Because people don't tire of manicures and massages like they do of vegan shower gel, willingness to pay rises, and lifetime value grows exponentially.  
Click & Collect could be the biggest comeback we've seen in the twenty years' war against online – by finding perfect unison between the two. It requires us to bring it up the innovation food chain, consider it as the asset it really is, and use it as a commercial tool to drive the outcomes we want for businesses, therefore, consumers.